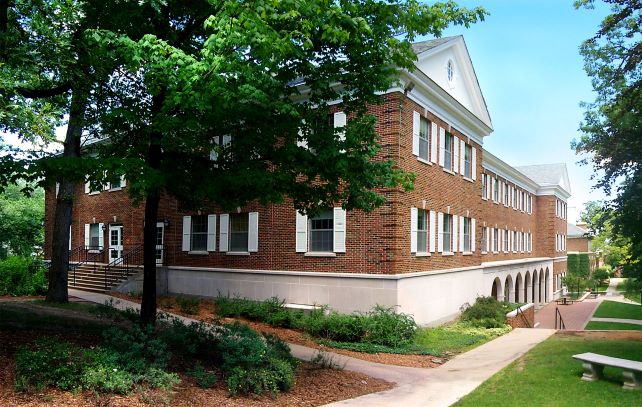 Mission
Affirming central goals of the College, the Mary Jane Underwood Stryker Center for Civic Engagement (CCE) engages students, faculty, and community members in sustained partnerships that foster collaborative learning and civic participation in a diverse, democratic society. By forging a link between service and learning, the CCE works to strengthen the community, invigorate the educational experience, and promote students' informed and ethical engagement to build a more just, equitable and sustainable world.
CCE Definition of Service Learning
Service-learning is a form of experiential education that explicitly integrates academic study and community service so that each enhances the other. It connects theory with practice, and builds communities of learners, through ongoing collaboration between campus and community partners. It requires of students both critical analysis and purposeful reflection on the structure and meaning of the experience. Faculty and their community counterparts design activities to meet the learning goals of faculty and students as well as the objectives of the community partner. Most often, the service relates conceptually to the content of an academic course and is closely guided by a faculty member who introduces a strong analytic, discipline- or theory-oriented component into the service activities.
Goals
Supports the development and implementation of academically rigorous community-based courses across the curriculum that respond to needs and effectively utilize assets identified by the community.
Seeks and promotes opportunities for scholarship within the realms of citizenship, community engagement, and service-learning pedagogy.
Structures service opportunities in developmental sequences over the full four years of education that offer students progressively responsible service and leadership experiences in culturally diverse settings.
Assists students to develop the knowledge, skills, sensitivity, and commitment necessary for a lifetime of meaningful and effective participation in public life and in their communities.
Actively seeks the guidance of community, faculty, staff, and student constituencies to continually assess and improve our work.
What we do
The CCE offers guidance, support, encouragement, and funding to faculty who engage in community-based learning. We have resources in service-learning pedagogy, including research and assessment, logistical support, and funding of many kinds. We can also help "broker" partnerships with community organizations. Our staff model reflects our principles and priorities — the importance of reciprocal and sustainable relationships with community members that hinge on shared values, planning, and purposes; our commitment to working with students as colleagues; and our belief that community-based courses best promote critical engagement, and should be intentionally linked to ongoing initiatives, such as student-led programming, Community Building Internships, research projects, SIPS, and study abroad.
Our Staff
The CCE staff include a full-time Director, an Associate Director, an Assistant Director, a Post Baccalaureate Fellow, and an Operations Manager. Our Civic Engagement Scholars also provide critical capacity, facilitating many aspects of our co-curricular programs. From its inception, students have contributed importantly to the vision for the CCE and its development.
The Mary Jane Underwood Stryker Center for Civic Engagement (CCE) staff positions are funded through endowments, grants, and donors.