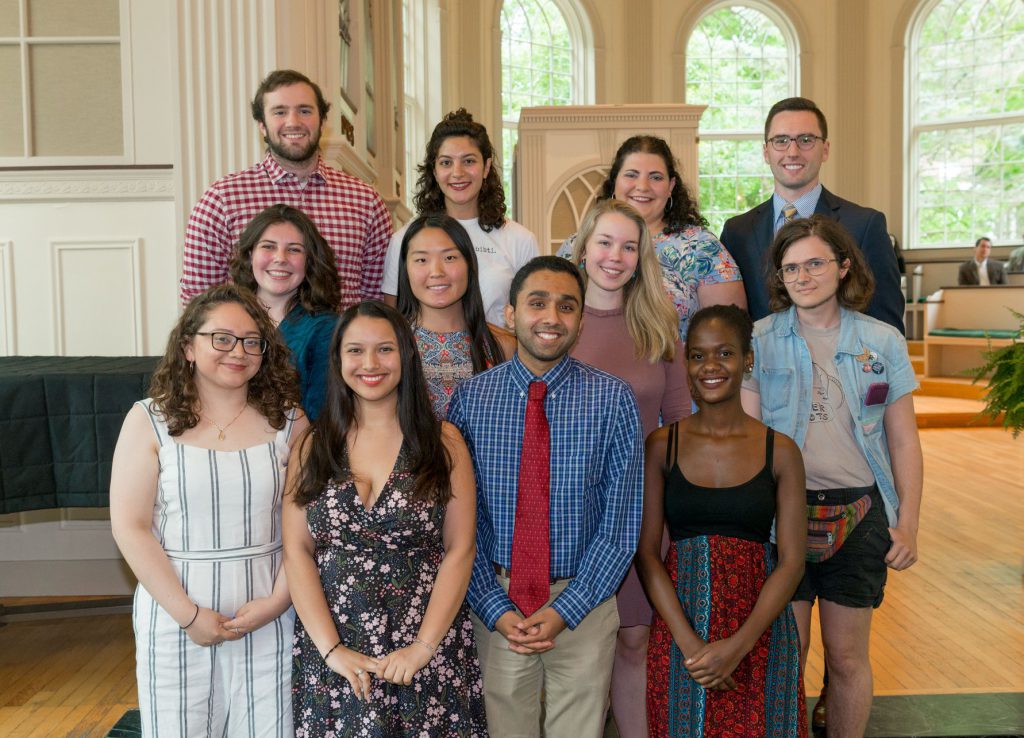 Welcome to the Mary Jane Underwood Stryker Center for Civic Engagement (CCE)
Affirming the central goals of the College, the CCE engages students, faculty, and community members in sustained partnerships that foster collaborative learning and civic participation in a diverse, democratic society. By forging a link between critical civic engagement and learning, the CCE works to strengthen the community, invigorate the educational experience, and promote a more just, equitable & sustainable world.
---
We thank our students, faculty, staff and Community Partners for their continued dedication to the CCE and its mission.
---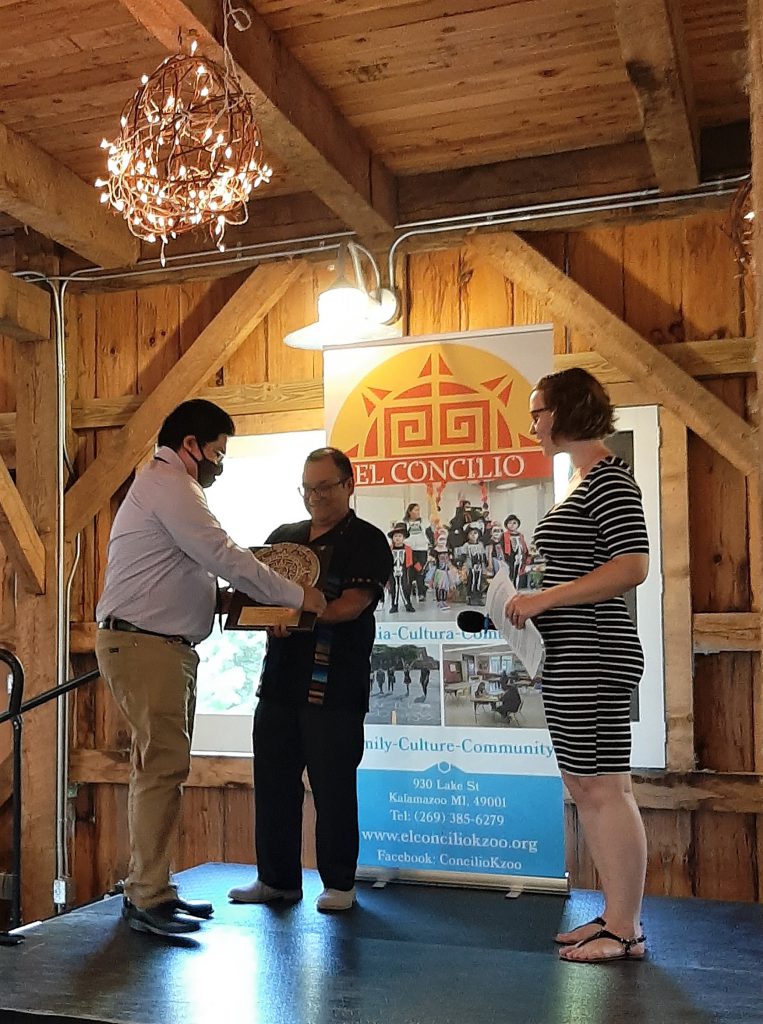 The CCE is thrilled to announce that El Concilio has honored us with their 2021 Guerreros Award in recognition of an organization that has continuously volunteered with El Concilio and has donated hundreds of hours to supporting the Kalamazoo Latinx community. Moises Hernandez, Assistant Director of the CCE, accepted the award from Adrian Vazquez and Emma Robbin at El Concilio's 40th anniversary Nuestras Raices Gala on September 18, 2021, which all CCE staff attended. El Concilio envisions a thriving Latinx community, equipped to preserve distinct cultural identities within the broader community, and they enable and promote the prosperity of the Latinx community by providing a variety of services, programs, and cultural events. The CCE works with El Concilio in our Community Based Internship program.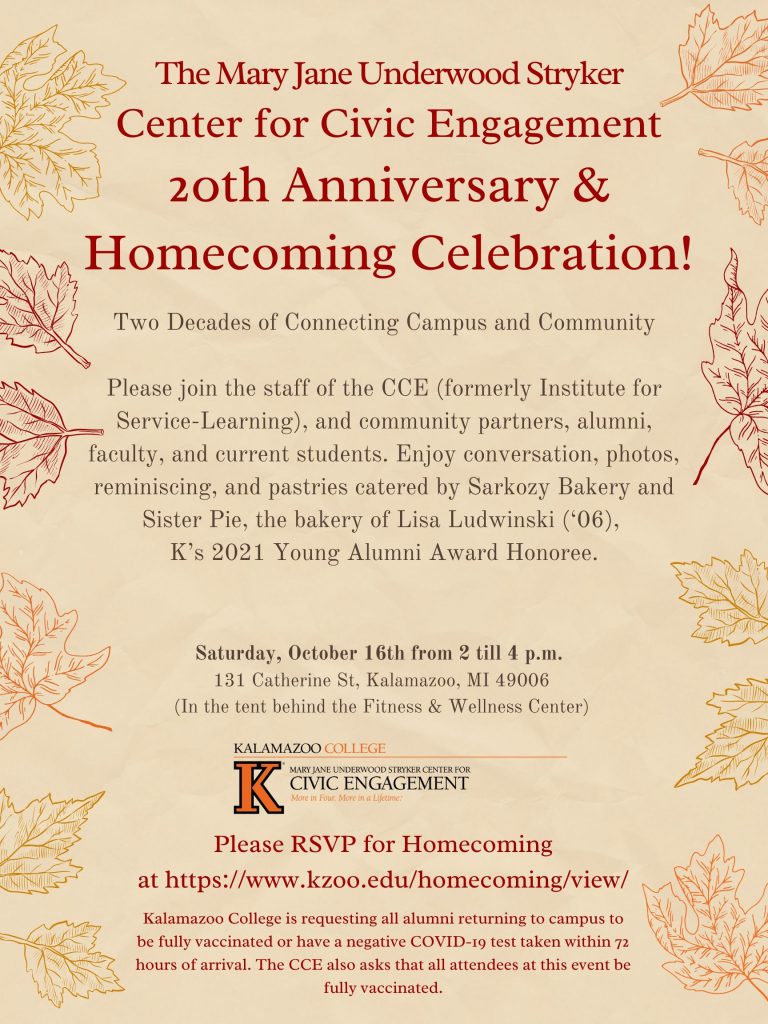 ---
---
Get Involved
About two-thirds of Kalamazoo College students work in the community every year, through community-based courses and in
Community-Based Student Led programs. Students who are Federal Work Study Eligible can be paid to work in selected programs!
---
Have additional questions? Curious about something not covered on the webpage?
If so, feel free to contact Moises.Hernandez@kzoo.edu, Assistant Director at the CCE.