The mission, history and continued emphasis of the Center for Civic Engagement are deeply rooted in the endeavors and interests of our faculty, including courses, applied scholarship, and community driven projects. Beginning in 1998, and continuing today, our faculty's community-based courses and research, along with community partner interests, have catalyzed and dynamically shaped our shared commitments to community engagement for social change.
CCE staff work with faculty to design courses, projects, research and partnerships that draw on best practices in inclusive and innovative pedagogy and focus on contemporary social justice issues. We build sustained community relationships upon these course foundations, which in turn lead to and remain interwoven with complex student-led programming and summer Community Building Internships with long-term local partner organizations.
With ongoing CCE support, the original faculty-led efforts — with neighborhood-building, action research in the City, and support for the magnet Woodward School for Technology and Research –continue to flourish in elaborated and interconnected ways, strengthened by our student-led programs, and an evolving array of community partnerships and courses –both long-established and new, interdisciplinary and focused on the major, Today, community members, faculty and students work together to learn about educational and health equity and access, immigration and borders, courts and criminal justice, sustainability and food justice, urban planning, transportation, and the City of Kalamazoo, reproductive rights, voting, housing, public art, and much more.
Read about how the CCE supports faculty and our courses below.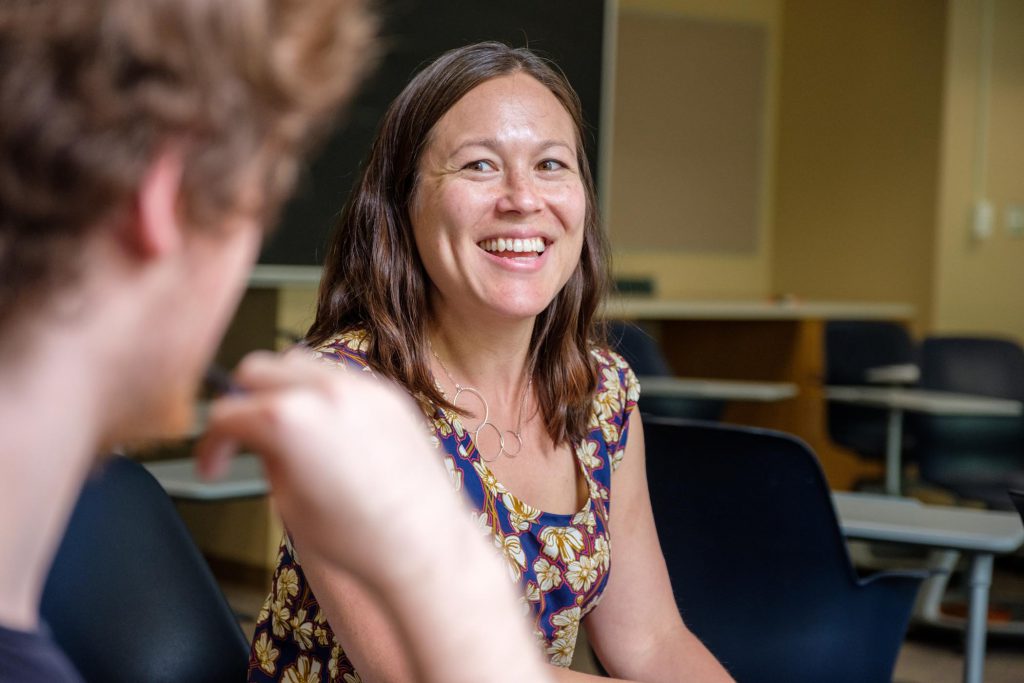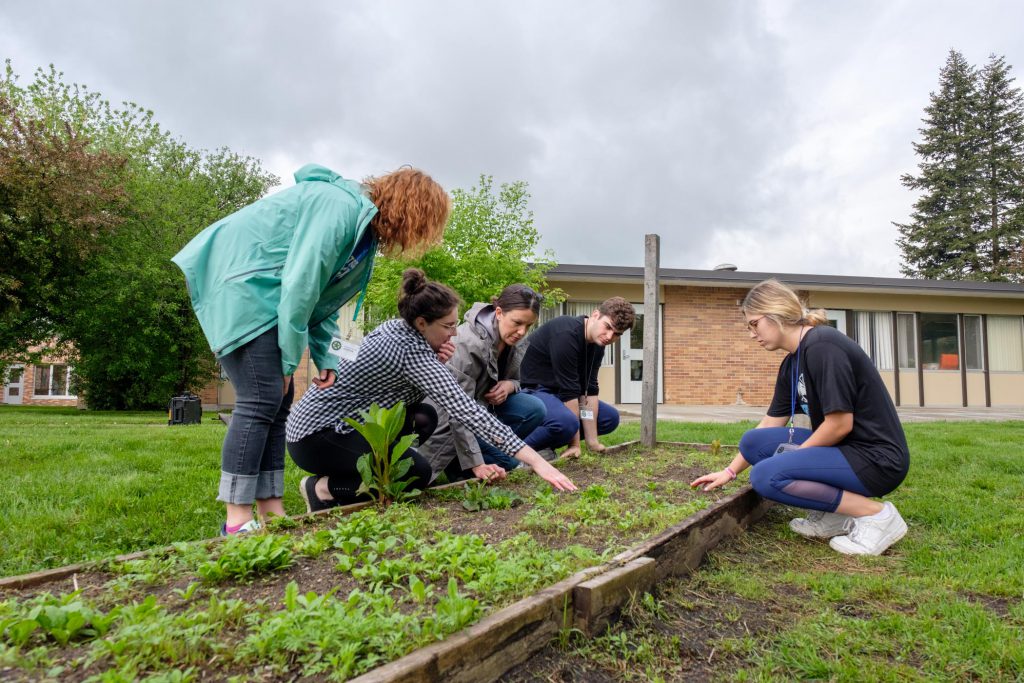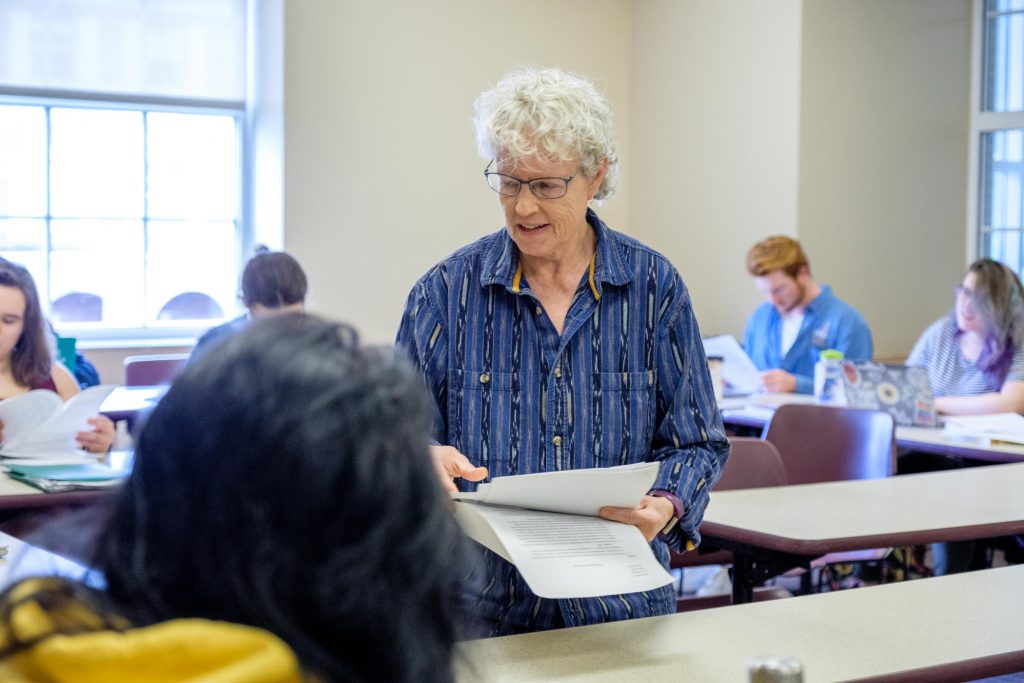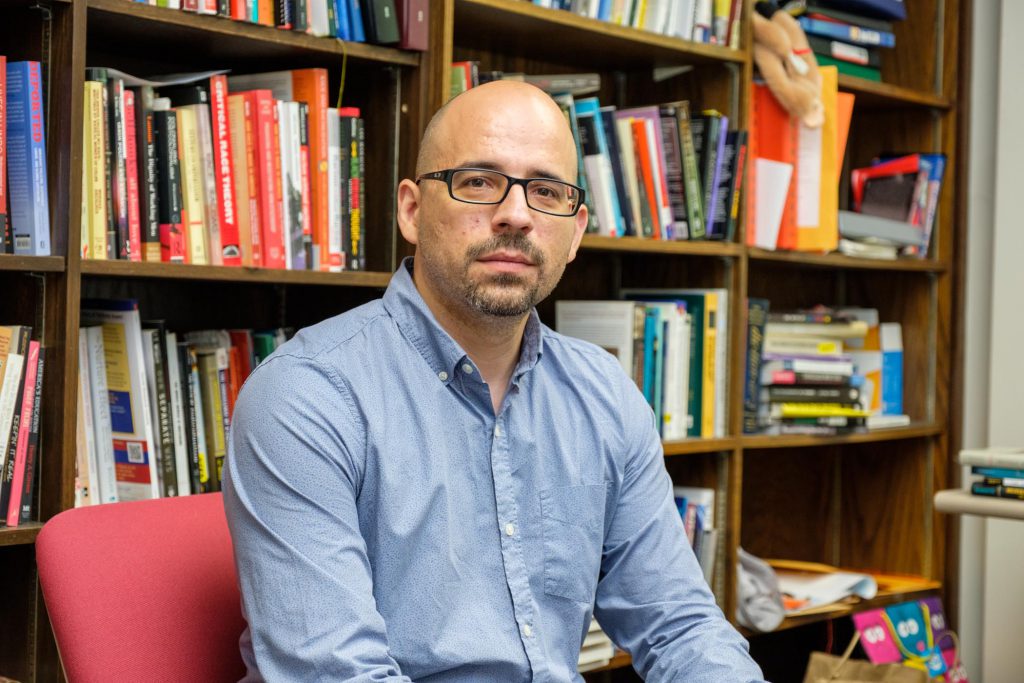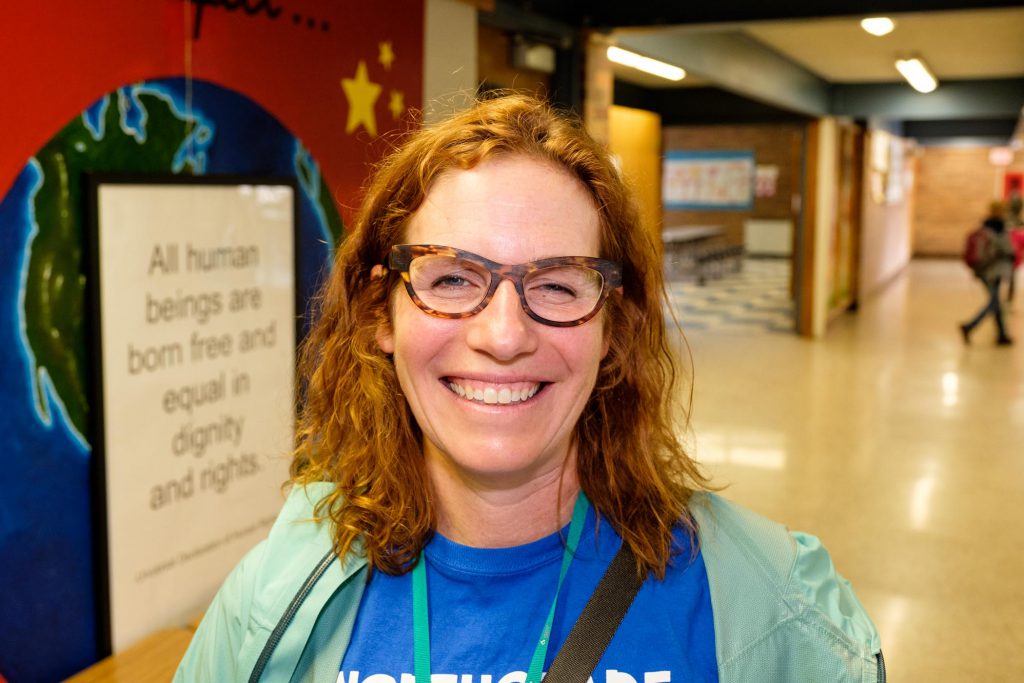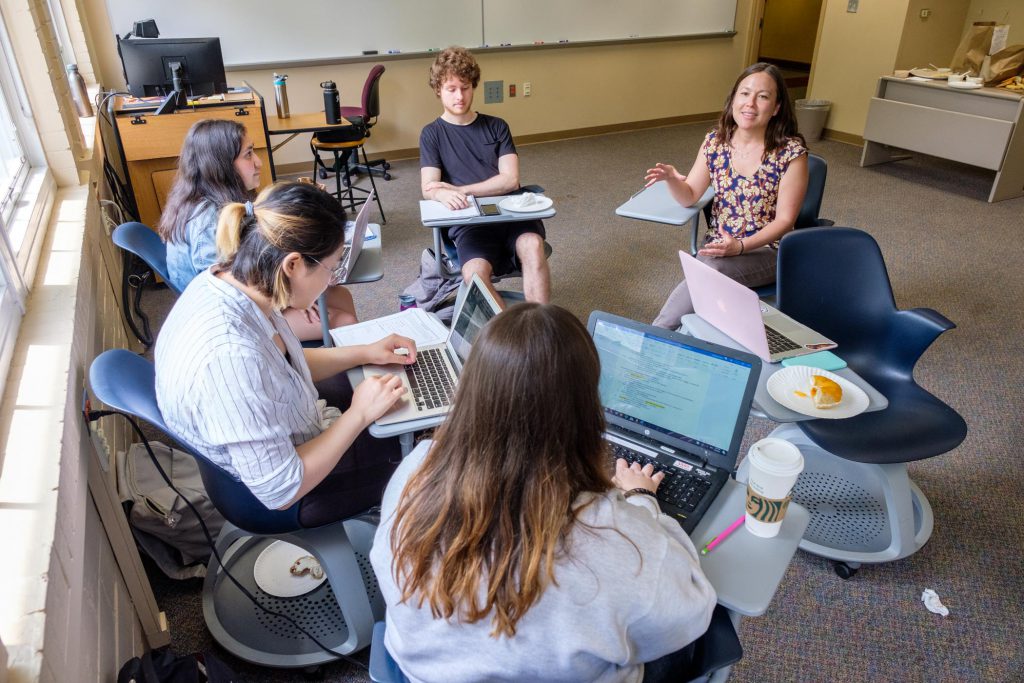 Photos by Keith Mumma.
The Center for Civic Engagement encourages and supports faculty to develop and teach community-based courses and conduct participatory research. We offer many resources, such as:
Literature and research on community-engaged pedagogy, including structured reflection and assessment;
Logistical support, including planning with community partners and transportation;
Funding – including small grants, with advance notice, and on a first-come-first-served basis, that can pay for food, materials, transportation, and for Teaching Assistants and Community Partners.
The LaPlante Faculty Grant program that encourages faculty to develop a new community-based course or revamp an existing one and teach it at least twice in the following three years.  We work closely with faculty members who wish to craft a proposal. For more information about this $2000 grant contact Alison Geist.
Enrolled students in community-based courses will need to complete the Community-Based Course Student Agreement.