The Center for Civic Engagement encourages and supports faculty to develop and teach community-based courses and conduct participatory research. We offer many resources, such as:
Literature and research on community-engaged pedagogy, including structured reflection and assessment;
Logistical support, including planning with community partners and transportation;
Funding – including small grants, with advance notice, and on a first-come-first-served basis, that can pay for food, materials, transportation, and for Teaching Assistants and Community Partners.
The LaPlante Faculty Grant program that encourages faculty to develop a new community-based course or revamp an existing one and teach it at least twice in the following three years.  We work closely with faculty members who wish to craft a proposal. For more information about this $2000 grant contact Alison Geist.
Enrolled students in community-based courses will need to complete the Community-Based Course Student Agreement.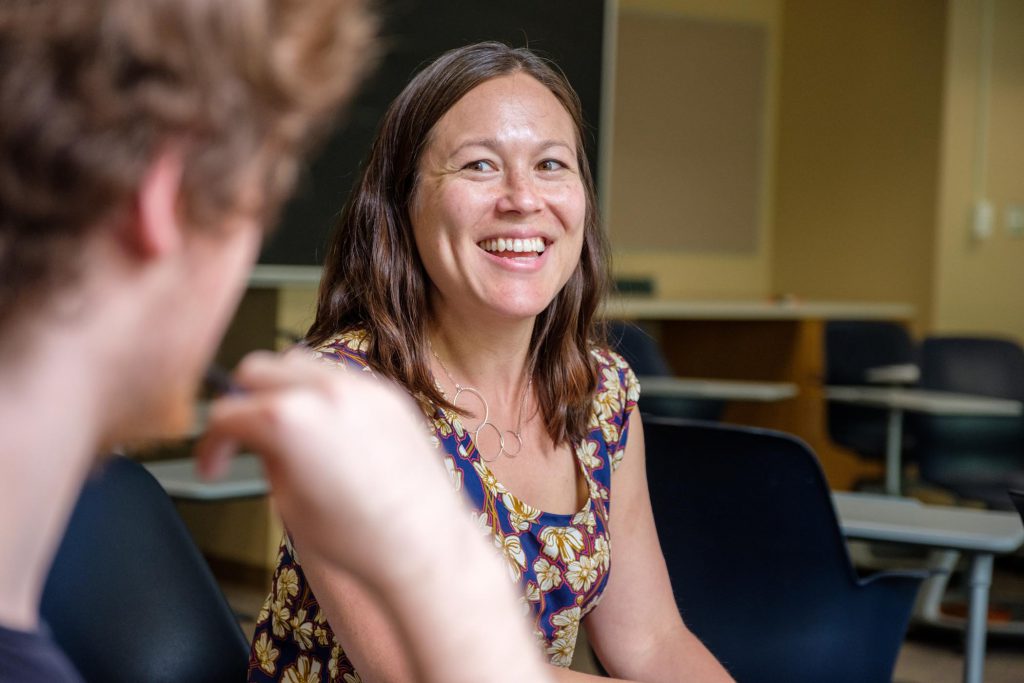 Photos by Keith Mumma.