About two thirds of K students work in CCE courses, student-led programs, and summer internships that address educational and health equity, myriad issues in food justice, immigrant rights, sustainability, criminal justice reform, and arts for social change. In collaboration with the Center for Civic Engagement (CCE), the Center for International Programs (CIP) offers opportunities for students to remain committed to responsible, ethical civic engagement while on study abroad.
The Himalayan Program is a quarter-long flexible, modular program that allows students to select among an assortment of experiential modules that include language training, working with local schools, community health and development initiatives, an organic farm and seed bank, basic and applied research, and outdoor education. While engaged in the series of 3-week modules, students will participate in a critical reflection seminar taught by the on-site faculty member that allows them to process and critically engage with their experiences through readings and whole-group discussion meetings every two weeks during the experience. The faculty member will also visit each of the learning sites weekly. Kalamazoo College students will learn from and apply knowledge that makes a meaningful contribution to the organizations with whom they are working.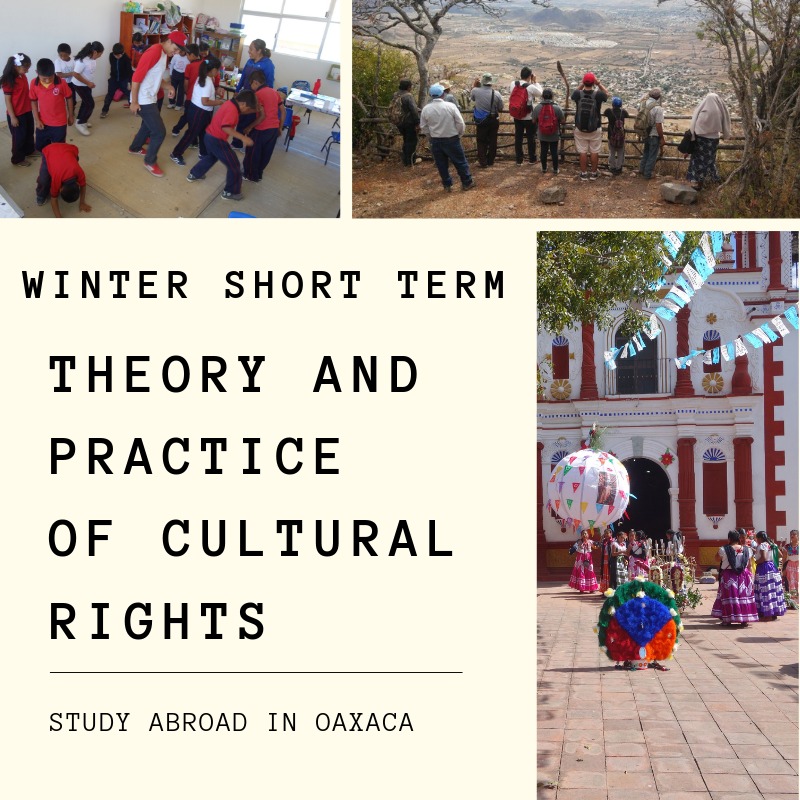 The Oaxaca Program is focused on the theory and practice of cultural rights by working with Community Museums, part of a pan-American movement to preserve and celebrate traditional cultures.  The program combines coursework with experiential learning in which students work with residents in indigenous villages to develop and facilitate expressive arts workshops.  With an emphasis on reflection, they build on and integrate concepts that courses explore, such as the processes of colonial domination, resistance, decolonization, defense of cultural rights and practices and the historical and political context of Oaxaca today. Students participate in coursework as well as attend workshops on Facilitation and Reflection to learn about community, self, and transformation before they begin working with villagers, museums, and schools.  At the close of their work together, they will present the product – a video, radio program, fiesta, the results of community mapping, etc.