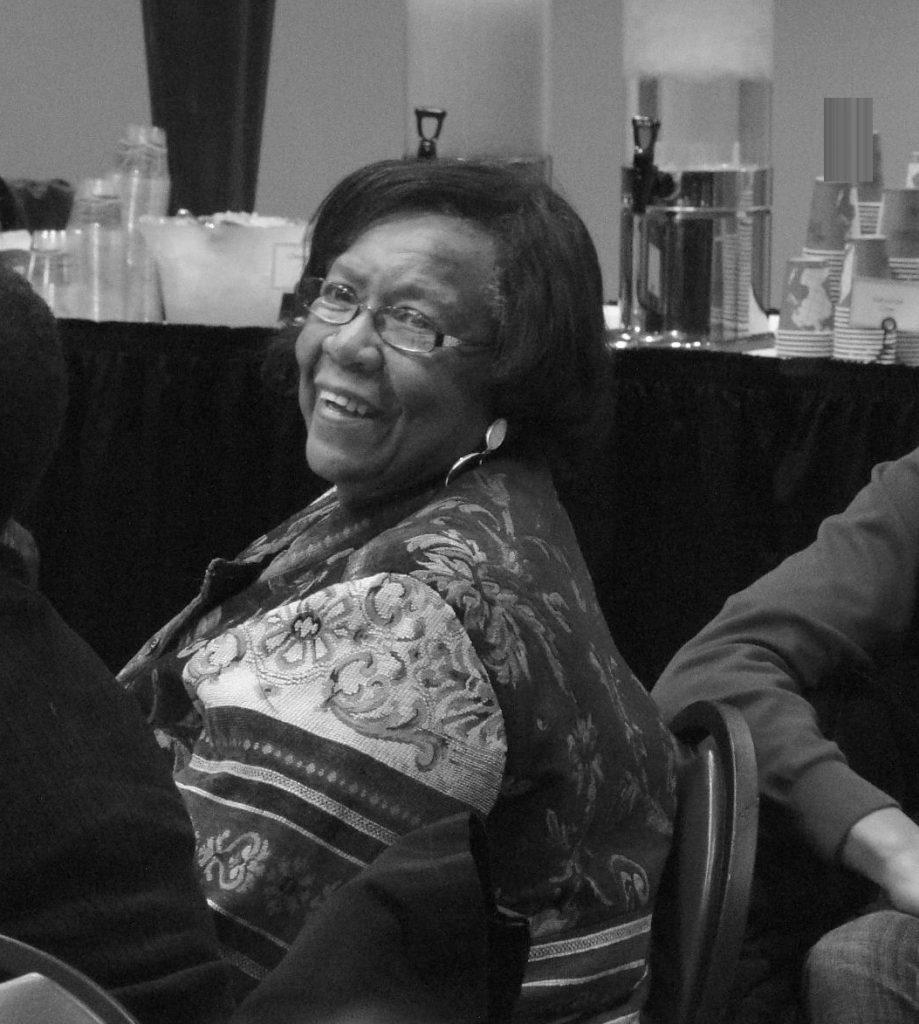 It is with heavy hearts, that The Center for Civic Engagement shares the news of the passing of Mrs. Dorothy Young on November 28, 2020.
We had the honor of working with Mrs. Young for almost two decades through our partnership with Community Advocates for Parents and Students (CAPS). As a founding board member for CAPS, Mrs. Young shared her time and talents with the children and their families living at Interfaith Homes as well as the hundreds of Kalamazoo College students who tutored in the CAPS program. When the Kalamazoo Promise was announced, the CCE was deluged with requests for K students to be tutors in new educational initiatives. While all of them had promising missions and dedicated leaders only CAPS had Mrs. Young as a leader, making it the obvious choice. Her reputation for putting children's needs before politics or adult egos was well known and her common-sense approach for getting things done made us honored to be invited to be a part of this group. She not only built relationships with the many families who were a part of the CAPS community, but also with the K College students she mentored throughout the years. For many of them, she was one of the most influential people on their college education. The Kalamazoo community will not be the same without Mrs. Young but her legacy lives on through the many programs she led and the youth she inspired to work for change.
We will miss Mrs. Young, the community activist and fierce advocate for youth, but even more, we will miss Dorothy, our dear friend. We extend our sincere condolences to her family and friends.
Nominated by CCE Associate Director, Teresa Denton, Mrs. Young was awarded the Governor's Senior Volunteer award by Governor Jennifer Granholm in 2010. To learn more about Mrs. Young's impact on the Kalamazoo community, follow link to this story.
https://www.mlive.com/…/06/retired_kalamazoo_educator_dor.h…